The U.S. state of Wyoming has some incredible sights, but let's be honest about one thing. Depending on where and how you arrive, the scenery might not make for the fondest first impression. If you expect it to look like Jackson Hole Mountain Resort ski area all over the state, I have some bad news.
Yes, that place is stunning. But Wyoming is the tenth-largest state, so there's bound to be more to it than what you've seen on screen.
Even some of the shows set in Wyoming weren't filmed there. A big screen example of this is Brokeback Mountain (2005) starring Heath Ledger and Jake Gyllenhaal, which is set in Wyoming but filmed in Alberta. The A&E-to-Netflix hit "Longmire" is set in Wyoming but filmed in New Mexico.
However, there is at least one movie site you must see for yourself, and you'll soon find out where. In fact, Wyoming is packed with incredible places and views. After living there for a decade, I learned to love even the sway of the sagebrush on a gusty day. Scroll down for these Six Things in Wyoming You Must See For Yourself.
1. Trusty Teller of Steamy Sources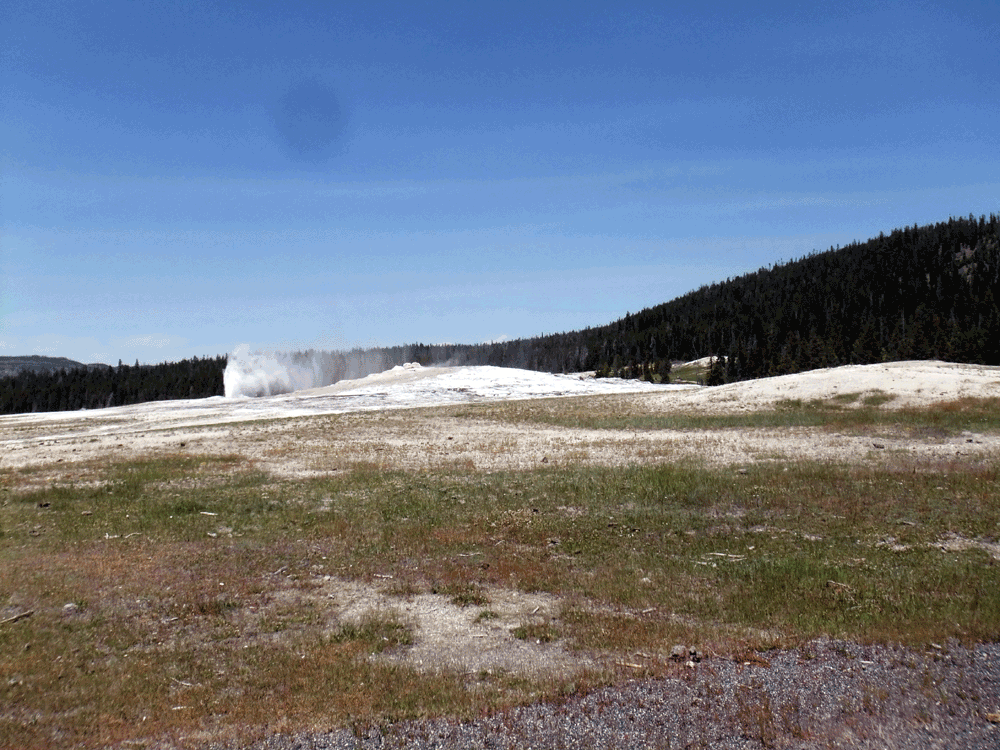 A roundup of must-see sights in Wyoming has to include Old Faithful Geyser in Yellowstone National Park. It earns its name by erupting steam/water every 45-125 minutes, which is faithful considering that it's been watched for nearly 150 years. Although you could livestream the eruptions here through National Park Service (NPS), you have to be in-person to get the wholly powerful experience. As you can see in the photo below or in the stream, I suppose that part of the experience is the crowd. Yellowstone National Park hosts over 3.5 million visitors per year.
Book lodging in Cody, Wyoming or get a reservation for camping in the park long in advance.
2. Looks More Like Heaven to Me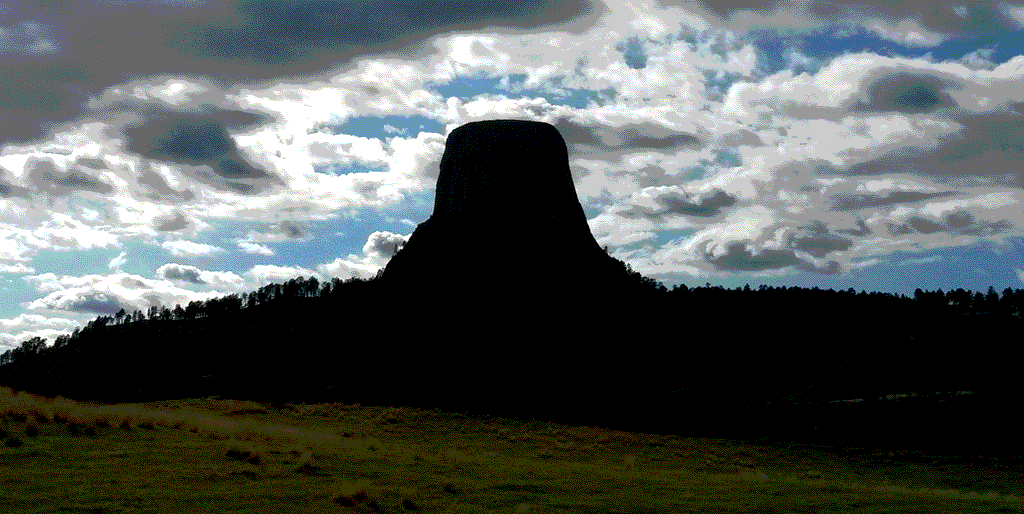 Devil's Tower, also known as Bear Lodge Butte, is unlike any other place on earth. This igneous rock formation has both technical and spiritual explanations. Native Americans attributed the deep grooves in the rock to a giant, astral bear claw. Geologists note that it was never a volcano nor is it hollow, contrary to popular belief.
However, Devil's Tower has been recreated with mashed potatoes in Steven Spielberg's Close Encounters of the Third Kind (1977). Yes, it was filmed on location near in the northeast corner of Wyoming.
Devil's Tower was the U.S.'s first national monument, according to the NPS. Walk around the tower on a paved track in 30-60 minutes, or take a longer day hike. The tower is open to climbers but closes periodically for cultural and conservation reasons, including the entire month of June. Read more about the Trailheaders Devil's Tower and Dakota's Road Trip here.
Book lodging for the largest city nearby, Gillette or stay in closer but cozier Sundance, Wyoming.
3. Walkin' and Rollin' Their Way Across the U.S.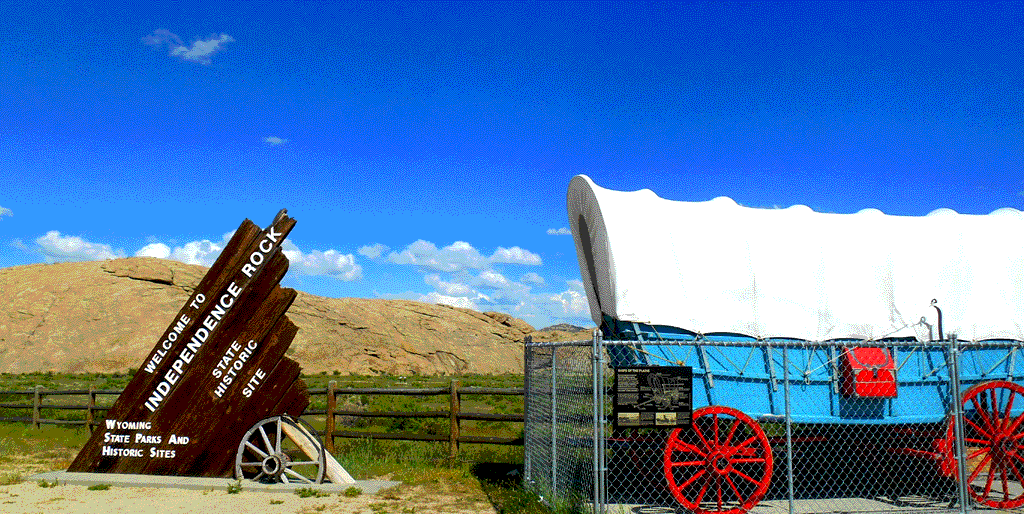 In the Granite Mountains of central Wyoming, you can interpret the pioneering history of the western United States at Independence Rock State Historic Park. Whether they came on four wheels or by pulling two, those who trekked their own trails out west in the mid-1800's were so brave. It is the largest voluntary human migration in history.
This natural monolith served as an important point of the journey. If pioneers arrived here by July 4 (U.S. Independence Day), it was said that they should be able to make it through the mountains before major snowfall.
While you're there, check out the Mormon Handcart Historic Site just down the highway for a more intimate telling of the experience. The people here when I visited were so kind, unassuming and informative.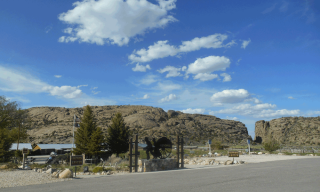 Then drive over to Riverton for the evening.
4. 100,000 Free & Flying Pancakes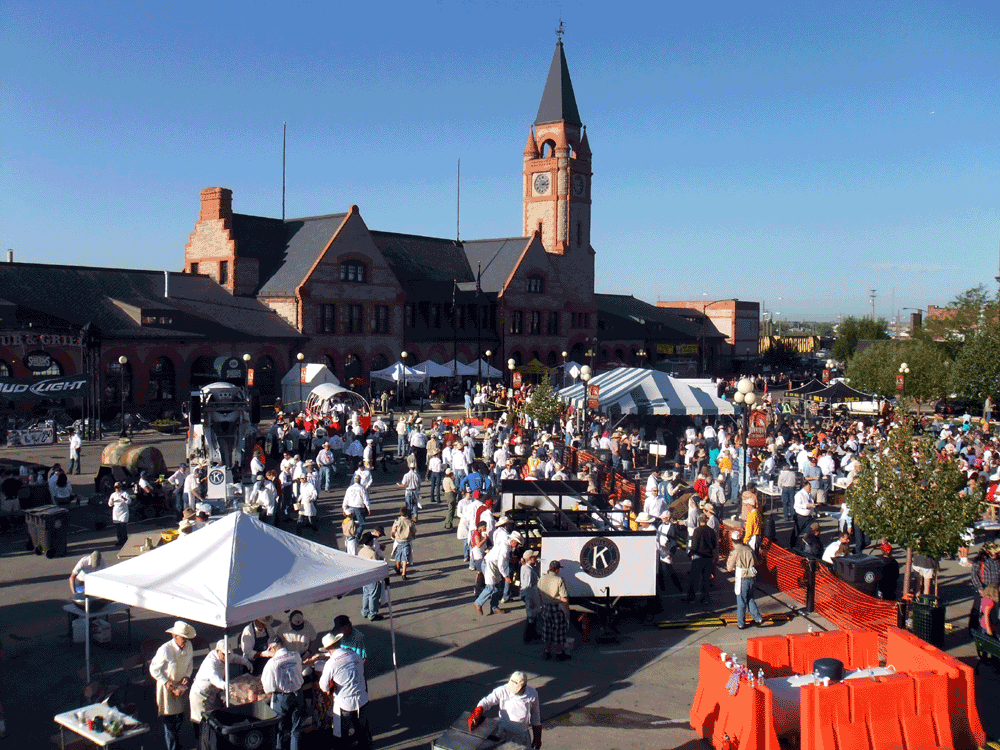 Cheyenne, Wyoming's capital city, is in the southeast corner of the state near the borders of Colorado and Nebraska. At the end of every July, it hosts the world's largest outdoor rodeo, Cheyenne Frontier Days (CFD). CFD draws around 250,000 visitors every year which is quite notable given that less than 600,000 reside in the entire state of Wyoming the rest of the year. But even more impressive to see than the rodeo turnout is the Pancake Breakfast turnout!
Three times throughout the ten day CFD event, volunteers feed thousands of people a "chuckwagon breakfast" for no charge. The breakfast consists of pancakes, ham, milk, coffee, butter and syrup. The record number of breakfast attendees is over 16,000 people in one day and nearly 40,000 that week in 1996, according to CFD. This event takes place at the historic Cheyenne Depot Plaza.
Kiwanis Club, with the help of the Boys and Girls Club (two orgs dear to my heart), coordinates, cooks and cleans it all. Not only is this a unique and anticipated tradition, it is an exercise in emergency and disaster management to ensure that large populations can be quickly fed. My favorite volunteer job at Pancake Breakfast is Pancake Catcher, but the Pancake Flippers who throw them to us from the grills seem to have a lot of fun too. Actually, everyone has a lot of fun. Check Trailheaders again soon for more about how to plan your visit to Cheyenne Frontier Days!
Book lodging in Cheyenne and enjoy all that this unique capital city has to offer.
5. Rewriting the Story of Life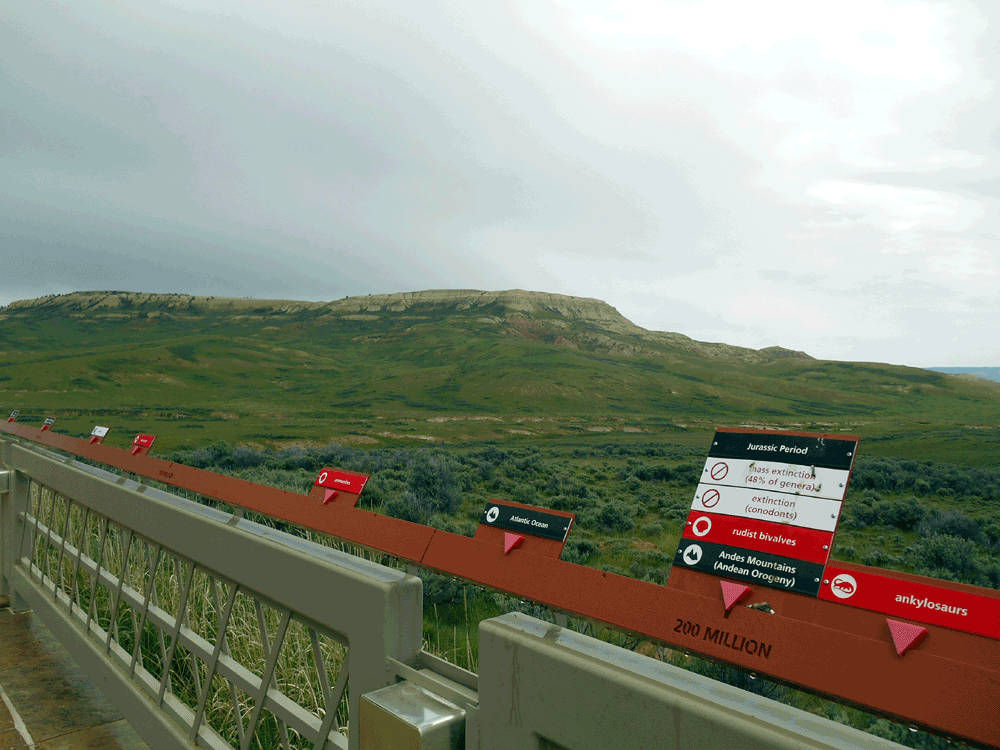 In the southwest corner of Wyoming near Kemmerer at Fossil Butte National Monument, you can find some of the oldest stuff on earth, literally. Fossils located here in the Eocene Green River Formation of Fossil Basin have significantly impacted our interpretation of the fossil record — basically, findings from this area have rewritten our understanding of all life. The limestone sediment rock is one of the largest repositories for fossils of many flora and fauna. Not only is the quantity amazing, but the quality of the fossils is extremely high as many of them feature intact skeletons.
In addition to a vast fossil collection, the Fossil Basin Visitors Center also displays what I call the Ultimate Timeline because it offers a physical representation of all time as we know it. Imagine if a million years could be summarized in an inch. It's mind-boggling and quite indescribable.
Book lodging in Green River (recommended) or Rock Springs.
6. Royal Heads With No Feet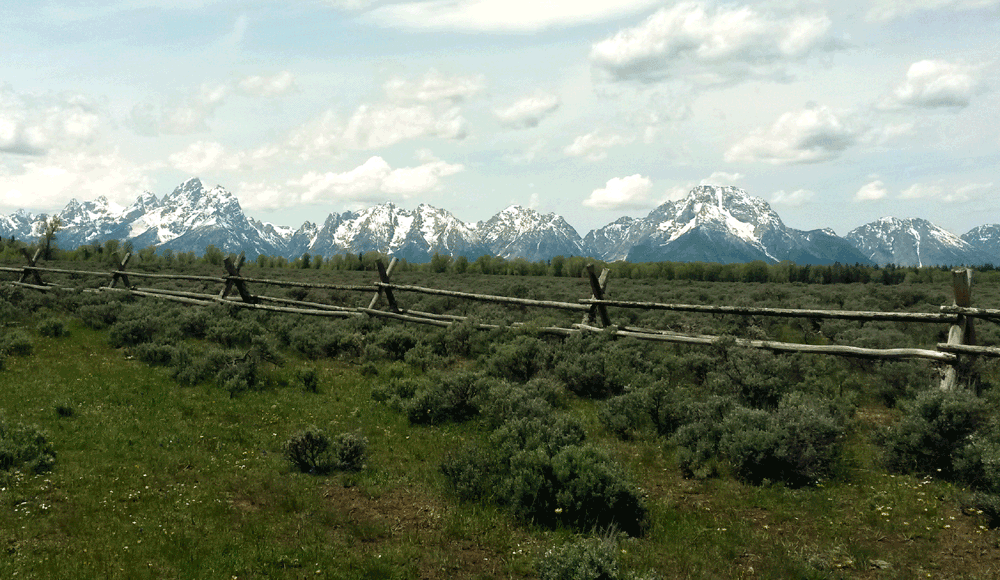 The Grand Tetons are the "don't even call us next door to Yellowstone" place of Wyoming. Yes, they are close to Yellowstone National Park and are often part of the same tours. But these mountains can stand alone.
In the presence of the Tetons, I don't think it is possible to look at much else. The thing you have to see for yourself is how there are practically no foothills in this mountain range. Compared to other mountain ranges, it seems very sudden how quickly the ground goes from field to 13,770 ft (4,197 m), the highest point of Grand Teton Mountain.
Treat yourself to a night in Jackson or stay at the hostel in Teton Village for a great deal!
In Conclusion
You really have to see these six places in Wyoming for yourself! You will not find places like these six special spots anywhere else. If you check out any of them listed in this blog, let me know in the comments below or on Twitter @trailheaders #Wyoming!
What did I miss? Let me know your Wyoming favorites, and we'll get started on the next list. Like this post? Please let me know by sharing this Pin: