"Wow, these Canadians are so patriotic! There are flags and festivities all over the place," I remarked to my friend as we surveyed Victoria, British Columbia from the ferry dock. It was 2003, my first time to Canada, and I was clueless about international travel. I was so clueless, in fact, that I didn't even know that we'd arrived in the capital city of BC on Canada Day, July 1. To empathize, imagine showing up in a major U.S. city on the Fourth of July, not knowing that it's a major holiday celebrating the independence and birth of the nation. I felt like a jerk for not being more knowledgeable about my destination and our country's neighbor.
Fast-forward to 2017. I learned that this year, Canada is celebrating its 150th Anniversary, known in social media as #Canada150. Not only could I be part of this special occasion in North America, but I could close the loop on my residual Ignorant Traveler's Guilt for not knowing more about Canada and its customs all the years before.
This road trip was by far the longest I've ever taken, from Denver, Colorado to Montreal, Quebec and back. That's more than 4,200 miles or 6,759 kilometers. I spent the most time in Ontario (Niagara Falls, White Maple Farms and Toronto). Although a lot of my travel is circumstantially-solo, I was blessed to have one of my best friends and favorite photographers join me for this leg of the journey.
The number one thing I learned while visiting Canada for Canada Day is that it's completely unnecessary to have felt guilty for not knowing about Canada Day, because Torontians are so darn nice and Montrealites are so darn French. What I mean about the latter is that, even though the City of Montreal spent half a billion dollars to celebrate Canada Day, according to CBC News Montreal, there was very little evidence of patriotism in the city. The biggest deal this year in Montreal is the city's 375th Anniversary. Learning more about Canadians and French-Canadians, I can understand why Montreal spent twice as much to celebrate the city's history.
Here are a few of the other things I learned about Canada on this road trip:
In the U.S., we tend to tease a bit on the Canadian accent, but it's quite addictive! In Toronto particularly, people on sidewalks and other crowds were quick to apologize with an, "I'm sorry" or "I'm soar-y" if in each other's paths. Friendliness is the best kind of contagion a traveler may encounter.
Parks Canada is offering all Canadian citizens AND visitors free entry to national parks in 2017! However, you need to order your pass in advance if you are road-tripping (sans shipping address) or if you will only be there a short time. Visit this link to order your Discovery Pass now.
The top speed limit in Ontario is 100 kilometers per hour (kph), which is a little over 62 miles per hour (mph). I didn't feel a big push to drive any faster than that. My only dealing with the police was when I turned right on a red light in Montreal, which is illegal in the city. But compared to navigating French street signs, following that one extra rule was easy. Thank you, Officer Quebecois, for going easy on me!

Montreal, Quebec>>>trailheaders.com travels and hiking

Canada has a zero-tolerance policy for alcohol and driving… if you are under the age of 22 (the legal drinking age in Canada is 19 compared to the U.S.'s 21). But just pretend that the zero tolerance policy applies to everyone! I have to admit, I went to Canada thinking that there was a zero tolerance policy, so I refrained from driving even after having one drink with a meal, for example. It was only after I returned that I learned I'd misunderstood. It didn't detract from the festivities at all! We were able to walk, use public transit or Lyft just like any major U.S. city. Ontario in particular has strict laws about impaired driving, and you can learn more at the Ministry of Transportation.
Just like in the U.S., a Wal-Mart parking lot can be a weary traveler's safe haven in Canada. But the stores are closed on Canada Day. We pulled into one in Montreal when we couldn't find a hotel after driving all night from Toronto. The entire day was rainy and grey EXCEPT for the three hours we spent in the parking lot. It was so humid and sunny, we had to stick our feet out the windows and sleep with one eye open. In between rests, we saw dozens of people walk all the way to the front of the store before realizing the doors were locked. This furthered my lack-of-guilt about Canada Day knowledge since apparently, many people in Montreal expected the store to be open on the holiday.
Toronto is the friendliest and most welcoming big city I've ever visited — and parking downtown was really cheap! We were parked for over 12 hours, and it cost only $3.84. In that parking lot, we encountered a Good Samaritan named Jay who saved an inebriated man from being backed over. ALL the servers (especially at Speakeasy 21 in Scotia Plaza) and retail associates we met were kind and helpful if not overly generous. After a day of exploring The Path urban underground park, Kensington, Chinatown and more, we were heading back to the car, satisfied with our Canada Day Eve. But then we stumbled into an outstanding free concert by Canada's Barenaked Ladies followed by an amazing fireworks show in Nathan Phillips Square. It was a perfect day.
Travelers may often find ourselves apologizing for being in the way, not knowing the language or constantly needing directions. But traveling to Canada means never having to say you're sorry! Every new place we visit provides countless opportunities to learn — not only about new countries and cultures but also about ourselves. Joyeux anniversaire Canada!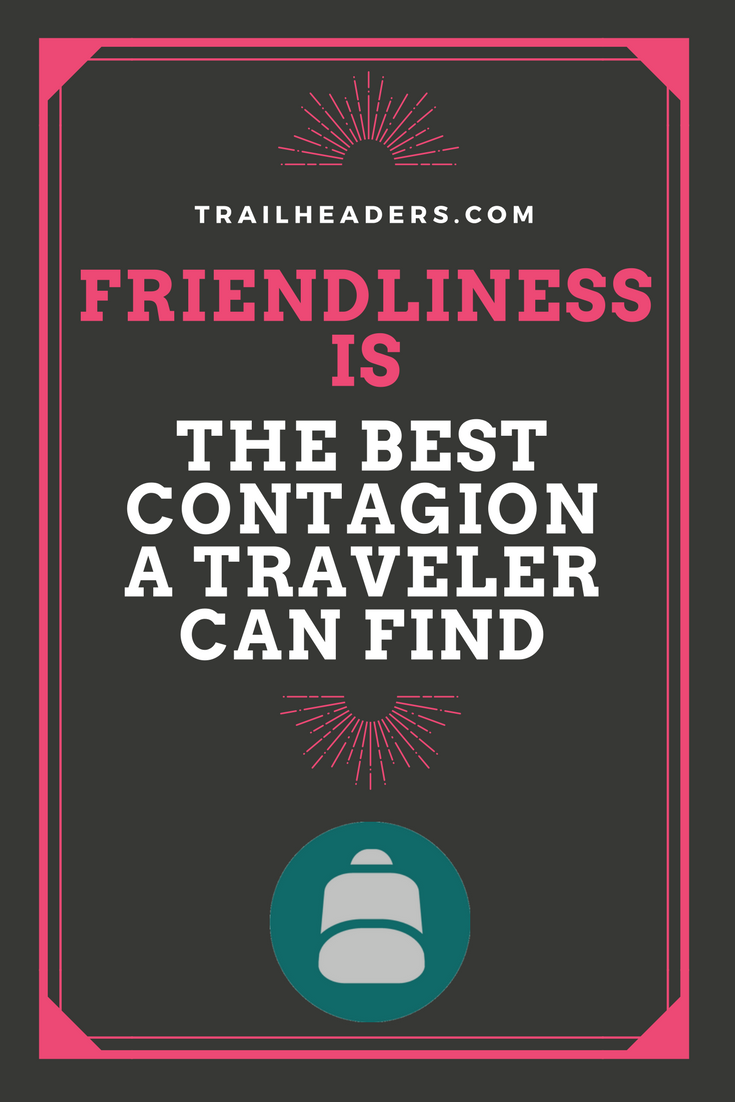 Do you know what I mean about Ignorant Traveler's Guilt? Or do you travel guilt-free? Tell me in the comments or join the conversation on Twitter at @trailheaders #Canada150.