The house is big, but the legend is bigger. Visit the Allman Brothers Band (ABB) Museum in Macon, Georgia, and you'll see what I mean. It's called The Big House, after all. Band members and their significant others rented it in 1970 with some of their earliest proceeds after signing with Macon-based Capricorn Records.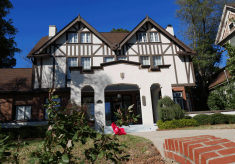 The Big House provided inspiration and respite from road life for the band and its crew. As a guest in the home and museum, you'll see a taste of the everyday with a down-home rock star twist.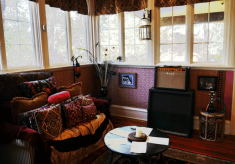 This past weekend (May 27, 2017), one of the home's most famous once-inhabitants, Gregg Allman, "passed away peacefully in his home in Savannah," according to his website. Gregg had a lifetime of musical achievements with the band he co-founded as well as solo, paving the way for Southern rock and furthering the blues.
I visited The Big House just a couple months ago, in early 2017. The Tudor home has an undeniable warmth and mystique, but it largely blends with the scene of this stately Macon street, near a church and other large homes in the historic Vineville neighborhood. There's plenty of parking on the neighboring streets, and you really can't miss the house on foot.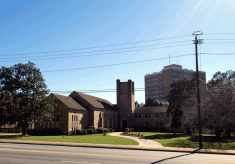 The museum accommodates a variety of memorabilia, reconstructed rooms, music on the speakers, and a gift shop. The Big House is just 25 minutes from Warner Robins, 90 minutes from Atlanta or two hours from Savannah. The entry fee of $10 was absolutely worthwhile.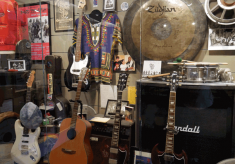 A major fan of the band might come to this area for vacation just to see this home and other ABB sights in the area.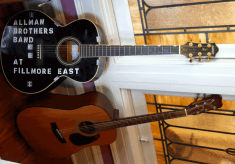 But a visitor like me — the casual yet appreciative fan — will really enjoy learning more about all the band members, their music, their families and more.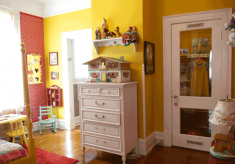 Rumor has it that this pool table belonged to Gregg when he was married to megastar Cher, and they famously used it… To play pool. What else do you think possibly happened on this table?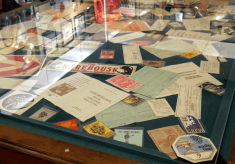 In the early 1970's, The Allman Brothers Band faced tragedy with the deaths of two founding members, Duane Allman and Berry Oakley, in strikingly similar motorcycle accidents within months and miles of each other. Both had left for those fateful rides from this very place, according to the tour. Here was Berry and his lady Linda's room in the home.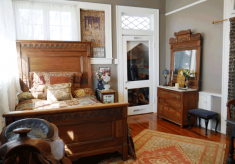 Earlier this year, another ABB founding member, Butch Trucks, took his own life. This custom stained glass in the foyer celebrates groovier times.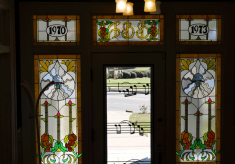 Here we are with more goodbyes to the classic rock world… I'm going to take some time to shout out to my favorite musicians who are still with us. Music adds so much depth to our journeys. The song that drives one mad can be what keeps 1000 sane.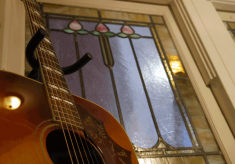 What living musician would you like to thank and why? Tweet them with #trailheaders or reply to @trailheaders.
The museum's Director of Collections and Merchandise, Richard Brent, recommends visiting nearby High Falls State Park, which inspired the 14+ minute ABB song, "High Falls."
While you're in the Macon area, check out my last post about hiking in Ocmulgee National Monument too.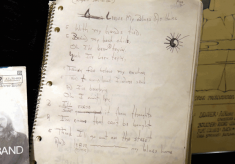 One of my favorite things about the ABB Museum was how many handwritten lyrics and notes they had preserved. Here is a Gregg Allman original about how traveling can alleviate the blues — just leave your blues at home!
Want to learn how to write songs too? Here are some resources to give you a jump start. Let me know how it goes on Trailheaders Travel Facebook Page, so I can say that, "I knew you when…!"